I'm Andrew Brown-Allan, and I'm the Group Marketing Director at Trak Global Group, a UK company that uses telematics technology to help make the roads safer.
One of our co-founders, Kamran Mahmoudzadeh, tragically lost his 18 year old son Anoush in a road traffic accident over a decade ago, and this has been the 'moral compass' that has guided the work we've done to improve young driver road safety since our company began.
Over the last 2 years, we've been working closely with Highways England, DVSA and driving instructor associations to create a smartphone app for learner drivers, called PaceNotes.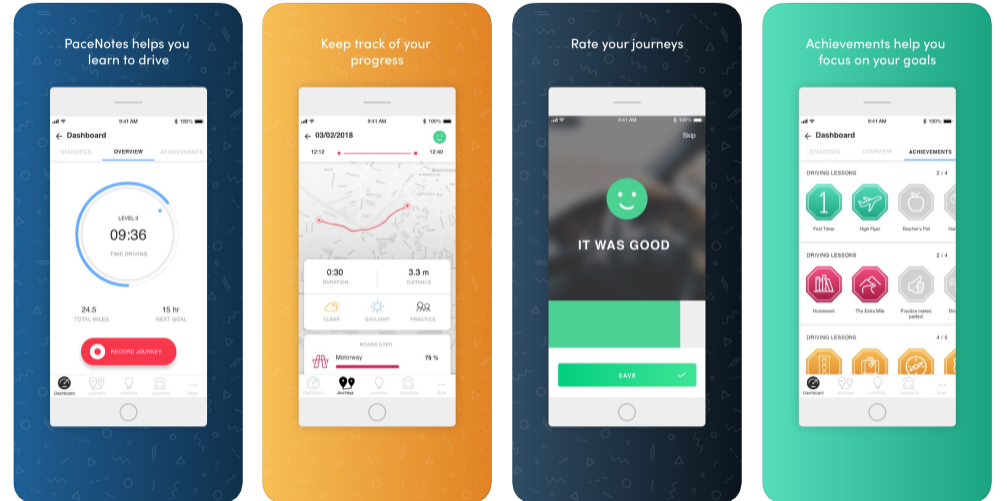 More road-time, less risk
We developed the PaceNotes app to provide learners with a tool that encourages them to spend more time learning to drive. It tracks and shows the amount of time a learner has spent driving on different road types and records the driving conditions they've experienced, such as driving in the rain or in the dark.
By tracking the learner's experience, the app records their driving achievements and highlights the areas they still need to cover. We want to help change learners' attitudes towards getting on the road as a qualified driver. Most want to pass their test quickly and are unaware of the skills and knowledge needed to be a safe, responsible driver that can only be gained through extended time behind the wheel.
Read the full blog post by Andrew Brown-Allan on the Gov.uk website.
---
About Trak Global Group
Operating in five countries, Trak Global Group is one of the world's largest telematics companies, gathering and interpreting data from connected devices to help organizations manage driver and vehicle risk.
The business has long-standing partnerships with global insurers, leading motor manufacturers, corporate fleets and daily rental companies and is already the UK's largest insurance telematics business. It also operates direct-to-consumer brands including Carrot and Appy Fleet.
It received the Prince Michael International Road Safety Award in 2015 for its work in reducing young driver accident frequency, and more recently, multiple awards for growth and technology, including two consecutive Amazon Growing Business awards for high-growth medium sized businesses.
Visit: https://www.trakglobalgroup.com
For more information, please contact: Ben Welsh 07568 382040
About IMS
IMS (Intelligent Mechatronic Systems Inc.) is a leading connected car and telematics solutions provider, delivering services and analytics to insurers, governments and enterprises. IMS is the developer of the cloud-based DriveSync® connected car platform which has received industry acclaim for its ability to offer customers a data source-agnostic, multi-device strategy for service provision.
Headquartered in Waterloo, Ontario, Canada, the company has developed a portfolio of approximately 200 patents and patents-pending across a diverse range of connected car technologies worldwide.
Visit: https://www.intellimec.com
For more information, please contact: Brian Halk 519-500-6498